The Institute of Christ the King High Priest is a Society of Apostolic Life in the canonical form of Pontifical Law whose purpose is the glory of God and the sanctification of priests at the service of the Church and of souls through doctrinal and spiritual formation.
Its particular missionary purpose is to spread and defend the kingdom of our Lord Jesus Christ in all aspects of human life. Dedicated to Christ the High Priest, this Institute is placed under the main patronage of the Immaculate Conception and honors as secondary patrons: Saint Francis of Sales, Saint Thomas Aquinas, Saint Benedict.
The Generalate and the Seminary of the Institute are located in Tuscany, in Gricigliano near Florence, Italy.
Clerical formation is given according to the spirit in which the Church intends to train her priests; she gives herself the objective of preparing them in a Roman spirit. This spirit is that of Our Lord Jesus Christ which has been transmitted down the centuries and expressed in Tradition, the Decrees of the Popes, the canons of the Church and the Councils.
Its priests are destined for a parish and educational ministry, or dedicated to the preaching of spiritual retreats. In a spirit of harmony between culture and Christianity, they will exercise their apostolate with the concern to promote all the supernatural and human values of Christian civilization.
The liturgical books used in the Institute conform to the extraordinary form of the Roman Rite according to the Motu Proprio Summorum Pontificum of the Supreme Pontiff Benedict XVI.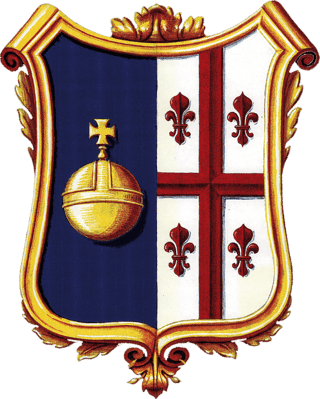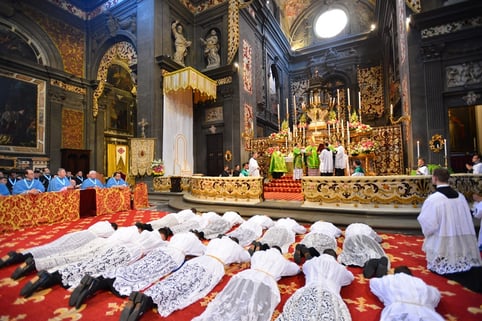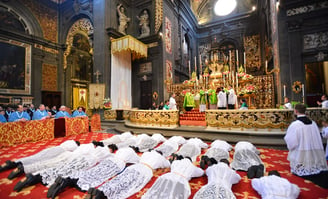 Institute of Christ King High Priest
Institutum Christi Regis Summi Sacerdotis
September 2022:
"Receive the cape of the postulants of the Institute of Christ the King Sovereign Priest which will be your choir habit and which you will put on each time you proclaim the praise of God while participating in the divine office. »
After preparing for a few days in the house of our Adoring Sisters in Noirmont, the new seminarians received their choir habit yesterday from the hands of the Superior of the Seminary.